Hi, everyone! One of my favorite things about reading is all of the gorgeous quotes I discover from the books I read, which is why today's blog post is all about my favorite book quotes! Needless to say, I have many, so it was very hard to choose these ones, but I'd like to do another one of these posts in the future with more of them. Now, without further ado, let's get started!
"And we are quotation marks, inverted and upside down, clinging to one another at the end of this life sentence. Trapped by lives we did not choose." – Ignite Me by Tahereh Mafi

"We like the thought of being held, until it's too tight. We like that certainty, until it means there's no way out. And we like being his, until we realize we're not ours anymore." – Stay by Deb Caletti

"The way he looked at you, I got it then. He loved you, and it was killing him." – City of Glass by Cassandra Clare

"What a treacherous thing to believe that a person is more than a person." – Paper Towns by John Green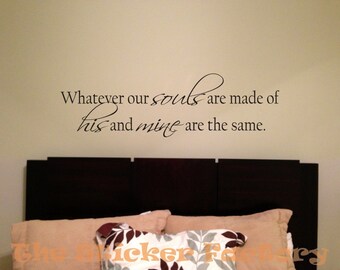 – Wuthering Heights by Emily Bronte
"And I have hated the words, and I have loved them, and I hope I have made them right." – The Book Thief by Markus Zusak

"It's the kind of kiss that inspires stars to climb up into the sky and light up the world." – Ignite Me by Tahereh Mafi

"We accept the love we think we deserve." – The Perks of Being a Wallflower by Stephen Chbosky

"It made me wonder how many times we forgive just because we don't want to lose someone, even if they don't deserve our forgiveness." – Honey, Baby, Sweetheart by Deb Caletti

"I love you. Remember. They cannot take it." – Delirium by Lauren Oliver

"I hope you find someone you can't live without. I really do. And I hope you never have to know what it's like to have to try and live without them." – The Selection by Kiera Cass
"I shouldn't have to be a liar to make someone love me. I shouldn't be so afraid of losing someone that I'll do anything to make them stay." – The Six Rules of Maybe by Deb Caletti

"Why would you be given wings if you weren't meant to fly?" – The Strange and Beautiful Sorrows of Ava Lavender by Leslye Walton

"A man's heart is a wretched, wretched thing. It isn't like a mother's womb. It won't bleed. It won't stretch to make room for you." – A Thousand Splendid Suns by Khaled Hosseini

"While I'm gone, dream me the world. Something new for every night." – The Dream Thieves by Maggie Stiefvater

"Fear is a phoenix. You can watch it burn a thousand times and it will still return." – Crooked Kingdom by Leigh Bardugo
"'Did you love her right away?' 'No. She crept up on me.'" – Mockingjay by Suzanne Collins

"It does not do to dwell on dreams and forget to live." – Harry Potter and the Sorcerer's Stone by J.K. Rowling

"One must always be careful of books and what is inside them, for words have the power to change us." – Clockwork Angel by Cassandra Clare

"'After all this time?' 'Always.'" – Harry Potter and the Deathly Hallows by J.K. Rowling

"A reader lives a thousand lives before he dies. The man who never reads lives only one." – A Dance with Dragons by George R.R. Martin
– Illuminae by Amie Kaufman and Jay Kristoff
"We are capable of big lives. A big history. Why settle? Why choose the practical thing, the mundane thing? We are born to dream and make the things we dream about." – The Sun is Also a Star by Nicola Yoon

"I would have come for you. And if I couldn't walk, I'd crawl to you, and no matter how broken we were, we'd fight our way out together." – Crooked Kingdom by Leigh Bardugo

"How do I know I love her? Because I can sleep after I talk to her." – The Raven King by Maggie Stiefvater

"In the future, if by some miracle you ever find yourself in the position to fall in love again, fall in love with me." – It Ends With Us by Colleen Hoover

"The summer sun was not meant for boys like me. Boys like me belonged to the rain." – Aristotle and Dante Discover the Secrets of the Universe by Benjamin Alire Saenz

"Sometimes you can do everything right and things will still go wrong. The key is to never stop doing right." – The Hate U Give by Angie Thomas
– To Kill a Mockingbird by Harper Lee
"I'd rather die on an adventure than live standing still." – A Darker Shade of Magic by V.E. Schwab

"To stand in front of a person who is your whole world and be told you are not enough. You are not the choice. You are a shadow to the person who is your sun." – King's Cage by Victoria Aveyard

"That is what abuse is: knowing you are going to get salt, but still hoping for sugar." – the princess saves herself in this one by Amanda Lovelace

"Be glad of your human heart, Feyre. Pity those who don't feel anything at all." – A Court of Thorns and Roses by Sarah J. Maas

"Then I realized that we all think we might be terrible people. But we only reveal this before we ask someone to love us. It is a kind of undressing." – The First Bad Man by Miranda July

"There are moments that you'll remember for the rest of your life, and there are moments that you think you'll remember for the rest of your life, and it's not often they turn out to be the same moment." – The Scorpio Races by Maggie Stiefvater

"It's amazing how quickly the things you thought would make you happy seem small once you stumble on something true." – Wild Awake by Hilary T. Smith

"'To the people who look at the stars and wish.' 'To the stars who listen, and the dreams that are answered." – A Court of Mist and Fury by Sarah J. Maas
So that's it for my favorite book quotes! I know I shared a lot, but they're all so beautiful that I couldn't help myself! What are your favorite book quotes? Let me know in the comments, and I'll see you next time!
-Dana