Hey, everyone! Today I'm back for a tag that I've seen circulating around Booktube, the Mid-Year Book Freakout Tag! I've been on a review binge lately, so I decided it was finally time for me to post a tag again. I actually did this tag last year on my old blog, but I'm not going to link that because it's too embarrassing, lol. So, without further ado, let's get started!
BEST BOOK YOU'VE READ SO FAR IN 2017
I've read a lot of amazing books this year, but Winter by Marissa Meyer has got to be my favorite so far! For those of you who don't know, I marathoned this series in an entire weekend, and I just loved this book so much. The world building, characters, action, and romance were all so amazing, and I highly recommend it. You can find my review here, if you'd like to go check it out, but keep in mind that it contains spoilers!
BEST SEQUEL YOU'VE READ SO FAR IN 2017
At first, I couldn't decide how to answer this question, since I didn't want to include the Lunar Chronicles again, but then I remembered the all-around epicness that was Crooked Kingdom by Leigh Bardugo! I enjoyed Six of Crows and gave it 4 stars, but it didn't quite live up to the hype for me. Then I read Crooked Kingdom, and I realized why everyone loves these books so much. It was amazing, and four months later, I'm still reeling.
NEW RELEASE YOU HAVEN'T READ YET, BUT WANT TO
There are actually so many new releases I haven't got to yet–uh, ACOWAR and Always and Forever, Lara Jean, anyone?–but I am so freaking pumped to read When Dimple Met Rishi by Sandhya Menon. I love rom coms, and this book is being described as an amazing example of the classic rom com tropes. I am kind of nervous to read it, though, because I have hyped it up so much for myself, and I really hope it lives up to it!
MOST ANTICIPATED RELEASE FOR THE SECOND HALF OF THE YEAR
I am really excited to read Whichwood by Tahereh Mafi, which comes out on November 14th. The Shatter Me trilogy is one of my favorite series ever, and I really love Tahereh Mafi's writing, so I can't wait to read this book! It's a Persian YA fantasy, which makes me even more excited, because I'm Arab, and this is basically the closest to my culture I'll ever get in YA.
BIGGEST DISAPPOINTMENT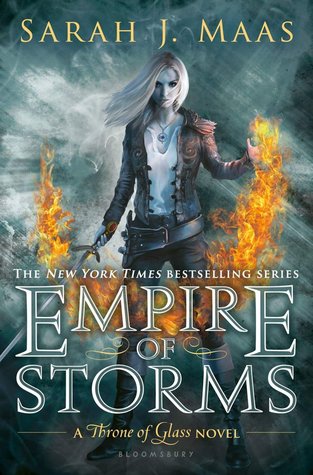 Was there any bigger disappointment for me than Empire of Storms by Sarah J. Maas? Before reading this book, Throne of Glass was one of my favorite series, and I remember being so excited to read EOS. Then I actually read it, and it was just so bad. I'm still going to read the last book, but I definitely don't have high hopes for it.
BIGGEST SURPRISE
I was really surprised by how much I ended up enjoying Between Shades of Gray by Ruta Sepetys, since I'm not usually a fan of historical fiction. But this book was amazing and beautifully written, and I also ended up loving her other book, Salt to the Sea as well, so it was definitely a surprise for me.
FAVORITE NEW AUTHOR
My favorite new author, by far, has to be Marissa Meyer, the author of the Lunar Chronicles! I can't believe it took me so long to read her books, because she is an amazing author.
NEWEST FICTIONAL CRUSH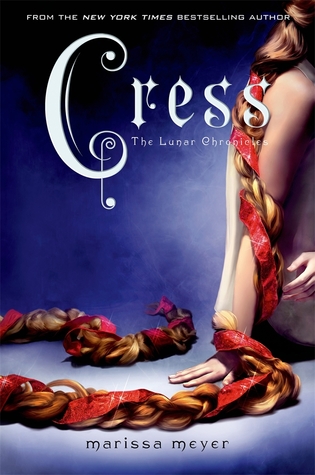 It's going to be another Lunar Chronicles related answer for this question, because my newest fictional crush is none other than Carswell Thorne from Cress by Marissa Meyer! Based off Flynn Rider from Tangled, who happens to be one of my favorite Disney characters ever, he is everything I love in a male lead: charming, funny, sarcastic, and sweet. I just love him so much *heart eyes* ❤
NEWEST FAVORITE CHARACTER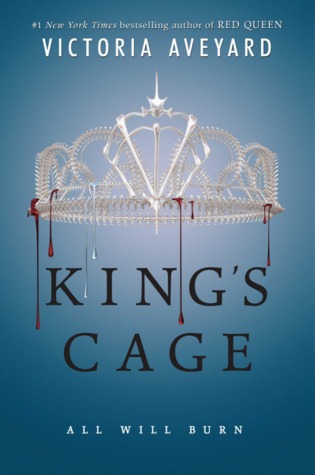 I have always been a huge villain lover, so it should be no surprise that my newest favorite character is Maven Calore from King's Cage by Victoria Aveyard! I know that Maven isn't perfect, but I am standing firm in my belief that he is simply a flawed, misunderstood teenager, and I am praying for his redemption in the final book.
BOOK THAT MADE YOU CRY
Will's letter to Tessa in Clockwork Princess by Cassandra Clare made me SOB. Enough said.
BOOK THAT MADE YOU HAPPY
I know that this book isn't for everyone, but Caraval by Stephanie Garber just made me so, so happy. I loved the world, the characters, the romance, the plot twists, everything. Just thinking about this book puts a smile on my face.
FAVORITE BOOK TO FILM ADAPTATION YOU SAW THIS YEAR
Technically, this is a book to TV adaptation, but I've only seen one book to movie adaptation this year, and that was Everything, Everything. And while I loved that, it couldn't top 13 Reasons Why. I read the book back in 7th grade, and I really enjoyed it, but I actually liked the TV show even more. I know it has its controversies, but I personally thought it was really important and powerful.
FAVORITE REVIEW YOU'VE WRITTEN THIS YEAR
I really liked my review for King's Cage, which also happens to be the first review I ever did on this blog. You can find it here, but be aware that it contains spoilers!
MOST BEAUTIFUL BOOK YOU'VE BOUGHT THIS YEAR
Strange the Dreamer by Laini Taylor is, without a doubt, the most gorgeous book I've bought this year. In this case, you gotta judge a book by its cover, because it's just so pretty! I haven't read this book yet, but I've heard such amazing things about it, and I'm really excited to start it.
WHAT BOOKS DO YOU NEED TO READ BY THE END OF THIS YEAR?
Oh God, there are so many. I need to finish the Mortal Instruments, reread Harry Potter, read Rick Riordan books, ACOWAR, Always and Forever, Lara Jean, Geekerella, Alex, Approximately, When Dimple Met Rishi, Heartless….there are just so many.
So that's it for the Mid-Year Book Freakout Tag! It was lots of fun to do, and I honestly can't believe we're already halfway through the year. Talk to me about your favorite–and least favorite–books of the year! I'll see you guys next time 🙂
-Dana