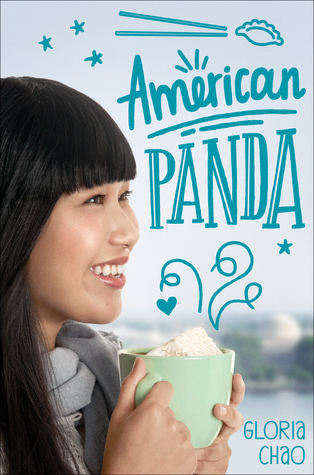 American Panda by Gloria Chao
Published by: Simon & Schuster on March 27, 2018
Pages: 304
Genre: Contemporary
★★★★★
SPOILER-FREE REVIEW AHEAD
I picked up American Panda expecting a light, cute summer romance. What I got was so much more. American Panda is all about Mei, a seventeen-year-old college freshman at MIT who is trying to sustain the pressure from her overbearing, strict Taiwanese parents. Mei's parents want her to be a doctor, and she is expected to be a perfect model child, especially since her brother was disowned. Although this sounds pretty heavy, the book is actually hilarious.
"MIT is like sex without a condom – you're glad you got in, but sorry you came."
However, it is also the best depiction of the 'child of immigrants' experience I've ever seen in YA. Mei is torn between following her own heart and her parents' wishes, not wanting to disappoint them. She feels guilty because of all the sacrifices they've made for her, and as a child of immigrants myself, I found her internal struggle to be very authentic.
"Right now, I had no idea where I ended and my parents began."
While romance isn't the main point of the book, there is a cute romance, with a swoonworthy guy named Darren. The only problem? He's Japanese. Darren almost felt too perfect, but I can't really complain about that. The conflicts in the book were rooted in Mei's family, not in her love life, which I really enjoyed reading about.
The book was also a very interesting look at Chinese and Taiwanese culture and traditions, something that I've never read about in YA or really know much about. It was so interesting to learn about, and I also really liked reading about Mei's issues with struggling her culture and loving it. I'm Arab, which is also a traditional culture, so it was really nice to see some of my own struggles mirrored on the page back to me.
All in all, American Panda was an incredible read that I recommend to all. YA is becoming more and more diverse everyday, and I'm here for it. This is definitely one of the best ones, with some fantastic representation. You definitely shouldn't miss this one! If you have read it, I'd love to hear your thoughts!
Until next time,
-Dana